Killing the Fear of Public Speaking
Communication is two way even if you are addressing an audience standing on the stage. Good public speaking skills are a part of it and below is a narrative from an entrepreneur who went ahead to build her talent of speaking in front of an audience.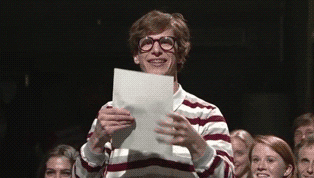 The first presentation I gave for in my post-grad program to a diverse cohort of batchmates was something I'll remember for life. It was not just bad, it was pathetic to the core – I fumbled right at the start, I forgot what was on the slides, the flow was not visible, nor did I manage achieving anything out of the presentation. I was ashamed and took it to heart, until a friend suggested that I should have rehearsed maybe. That one input was tip of the iceberg but it helped me find out all things required to get public speaking right. In an entrepreneurship setup, talking and communicating effectively to individuals and groups of people alike is just a part of the day. If you are looking to up your game, these quick tips might just work for you:
Wake up, stand up, stand up for your right – The song was a rage in the 70s but if the millennial entrepreneur were to do something like public speaking, taking it head on is how they would intend to do it. Stall your fears of addressing an audience. Do this first by reaching there – showing up is almost half the battle won!
Beauty lies in the Eyes of the Beholder – Holding attention of people is a challenge yes, but that one look is all it takes to get people to listen to you. Direct eye contact which shows conviction and passion is how a winner does it.
Sculpted not Scripted – Your content needs to be a dialogue and not a script. Rehearse as much in different tones and formats, have a proactive approach to what the audience would engage in, whether through questions or responses or simple nods of agreement.
Would you like your Humour Dark or Light – It's amazing how the most straight faced people also share anecdotes and experiences, giving their presentation or performance a different feel. If you don't consider yourself as someone with a funny bone, try using the critic bone – dark humour is even more fun when least expected.
Insta- Interview – Getting to interview people is a sure shot way of breaking free from your own boundaries. Speak to your local grocer, retail owner or uncle and get a story out from them. Now go and relay that story to a friend in a manner that only an entrepreneur can! Better still, try that in a room full of people and see how you become comfortable in the entire process.
Gestures that Speak – The way you and your hands move while addressing a public says more about you than the content being given out. Make sure you engage people through the right use of your body language, depending on the objective of your speaking program.
Deep breaths for the Butterflies –The nasty butterflies which spring up everytime we know there is a room full of people to be addressed! There's only one solution to them – take deep breaths just before you are about to begin. Ten of them work perfect and would take you through the entire talk.
The above are not exhaustive, neither for an entrepreneur nor for a fresher. There's a lot more that goes into the making of a good public speaker. But having the basics in place is definitely a start. For more on this reach out to our Public Speaking Coach at MIDAS Ms. Shaheen Maniar or write to us at info@midas.com